Techno Funkster's delight
This is the first album of Captain Funk, including his early signature tracks such as "O.Y.M," "Blame It On The Radio," and "Funk Encounter." After Oe released his true debut tracks from the Italian label ACV/Chicago Style in '96, he joined the Japanese techno compilation album "Pacific State" which was released in UK. His name was gradually getting noticed by techno DJs and journalists, and he got acquainted with Sublime records, which was one of the leading Japanese techno labels at the time. They liked Oe's ideas and demo tapes of his future solo project "Captain Funk" and ended up supporting the project.
He further developed his style, fusing old-school funk and state-of-art techno sound, two of his early influential genres which at the time had been considered an unlikely pair. The unique sound was exemplified in this album.
Some of the included tracks were acclaimed and played by worldly-renowned DJs and electronic musicians such as Carl Cox, Chemical Brothers, Coldcut, Roger Sanchez, and Si Begg (Buckfunk 3000). Carl Cox featured "O.Y.M (Christopher Just Remix)" in his mix CD "Non Stop 98-01." "Captain Funk will make you believe!" was the Ministry of Sound magazine's opinion, while Time Out Magazine described this album as a "Vibrant delight!"
Tracklist
1. Intro
2. Blame It On The Radio
3. Dawn
4. Funk Encounter
5. Tokyo Struttin'
6. Intermission
7. Speed Up
8. Jam 4 P
9. O.Y.M
10. Soft'n'easy
11. Party UP (Encore)
Label: Music Mine/Sublime
Catalog No: MKCS-1008
Release Date: Apr 22, 1998
Mastered by Masayo Takise (Saidera Mastering)
Store link
Related releases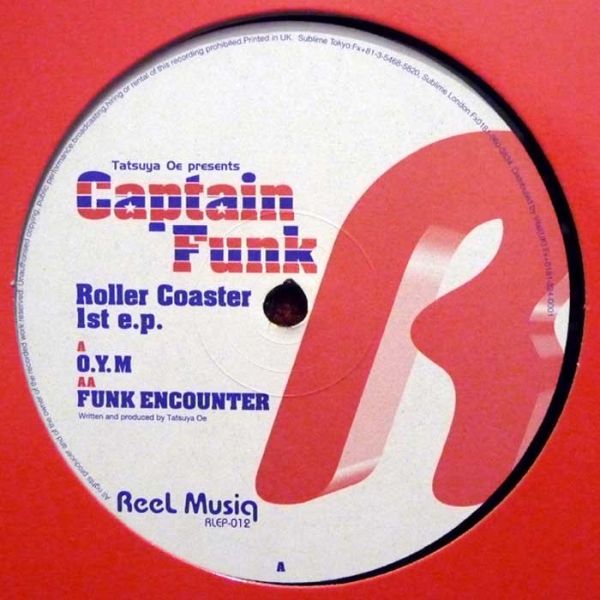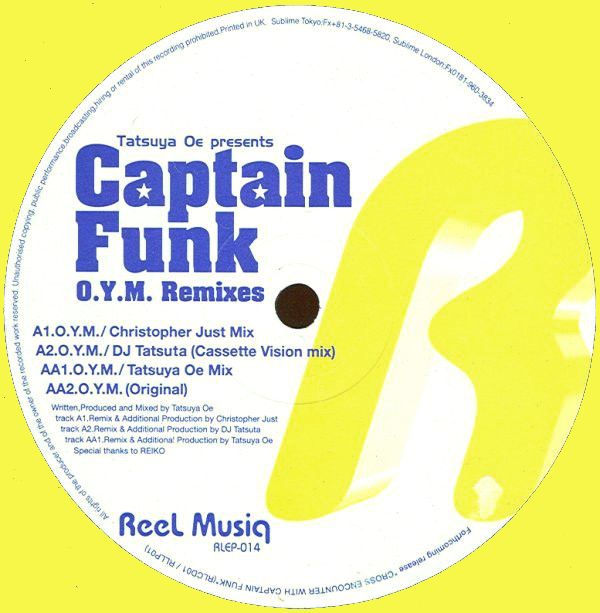 Roller Coaster 1st EP(12inch)
A. O.Y.M.
B. Funk Encounter
Label: Reel Musiq/Musicmine
Cat No: RLEP-012
O.Y.M. Remixes(12inch)
A1. O.Y.M. (ChristopherJust Mix)
A2. O.Y.M. (DJ Tatsuta / Cassette Vision mix)
B3. O.Y.M. (Tatsuya Oe Mix)
B4. O.Y.M. (Original)
Label: Reel Musiq/Musicmine
Cat No: RLEP-014