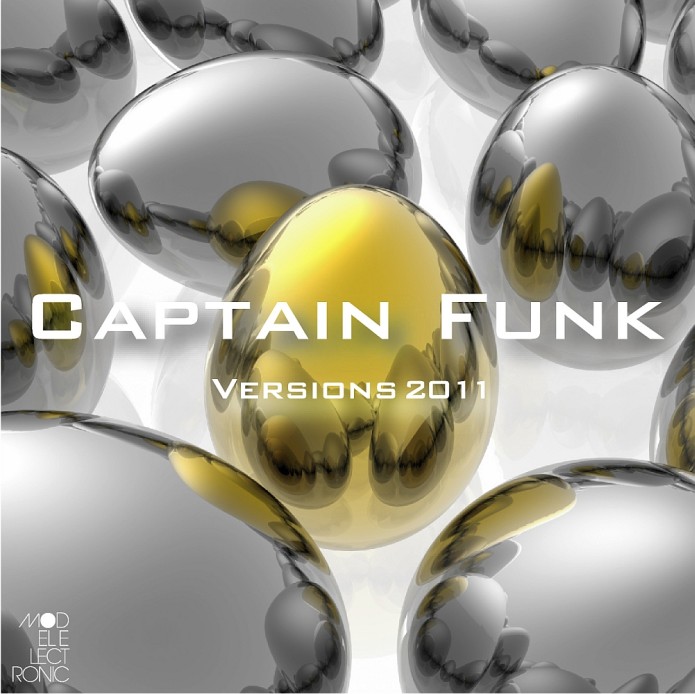 August 19, 2011
Captain Funk
Model Electronic Records
Tracks from Captain Funk's 2011 release "Versions2011″. All these tracks are included in 2013 releases "Chronicles 2007-2013, Vol. 1 & 2," which are literally the collection of tracks which have been produced since 2007 under the moniker of Captain Funk.
"Chronicles 2007-2013 Vol.1" Album page
"Chronicles 2007-2013 Vol.2" Album page
Tracklist
1. Piece of You (feat. Meri Neeser) [Bestrack Remix] 4:40
2. Just Wanna Get You Tonight (feat. Adnan Kurtov) [Summer Mix] 5:52
3. I'll Be There (feat. Raj Ramayya) [Epic Synth Rock Mix] 6:10
4. Endless Possibilities (feat. Raj Ramayya) [Climactic Mix] 4:13
Chart Info
"Versions 2011" got ranked No.1 in "Dance/Electronica" and No.2 in "Pops" on Amazon.co.jp's MP3 album charts.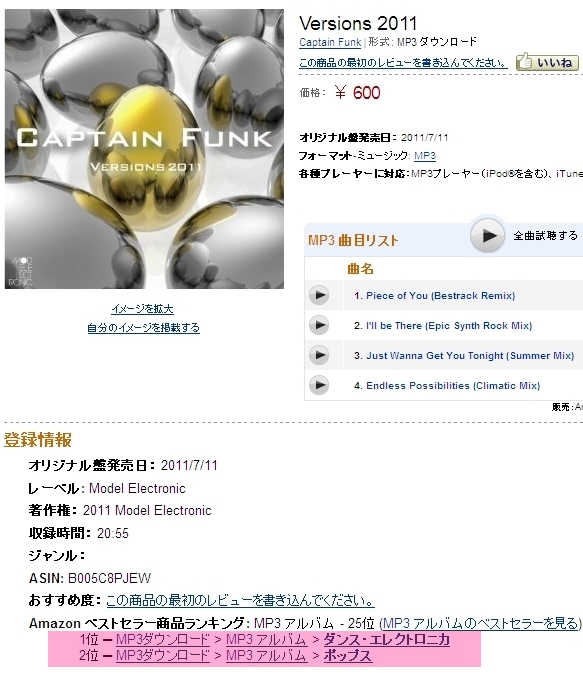 These tracks are excerpts from Tatsuya Oe's composition and production works. Regarding media synchronization such as advertising, film/TV, video games, etc, third parties must obtain proper commercial licenses prior to any usage of the musical works contained herein which are considered to be protected musical works. Please contact us via License Form to obtain a license. Several tutorial pages for music licensing are available as well.